Carpentry and woodwork

Produce contemporary contract furniture including chairs and tables for the leisure and corporate environment, such as dining areas, cafes, bars, reception areas and public space.

Work on all aspects of carpentry, joinery and property maintenance undertaken to the highest standards. Efficient and friendly service. Kitchens, shelving, fitted wardrobes, storage solutions, staircases, windows, wood flooring, garden offices, maintenance, refurbishment and repairs. Individually tailored designs that meet all of your requirements. Based from my workshop in battersea I offer bespoke solutions that are constructed off site so causing minimal disruption to the client.
Custom Built Acoustic Guitars

 

Japanese-born luthier Kenji Okumura has been building guitars since he was 21-years-old across three different continents. Now, firmly rooted in London, he's busier than ever making some of the UK's finest handmade acoustics.
Lighting Design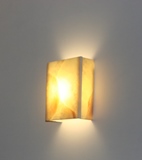 Selami Simsek
Music Rehearsal Studio 
Soft Furnishing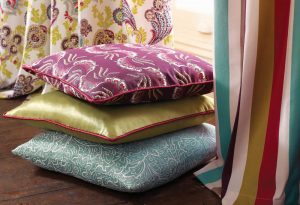 Adco Curtains Ltd
Curtain supplier and makers in Wandsworth.

Virginia Soft Furnishings
Create blinds and soft furnishings. Offering a tailored a bespoke and individualised service to their clients.
Art and Design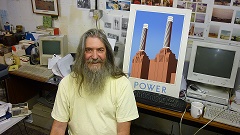 Artxtra
Catering 
Burrell Catering
Burrell Catering offers a complete bespoke service.  Specialising in West Indian & African Cuisine, and are also able to produce excellent European Cuisine.
Fashion and Textiles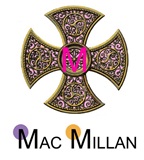 Mac Millan was founded in 1997 by its designer Jane McMillan who wanted to carve a niche in the fashion universe with her unique vision of colour and texture.
Music Education 
Busybee Music Studio
Retail, Travel and Other services 

Cubaism Ltd
Is a travel agency and tour operator specialising in developing and providing Cuba travel products to the world market.

Peak Rock Ltd
Marketing art and art display products since 1989. Now offering possibly the largest range of picture hanging systems in the world.
Seventh Bridge Ltd has ov

er 10 years experience in the London property market and offer all the benefits of a high street Estate Agent without cost. There is absolutely no commission to pay and no hidden extra costs. The Seventh Bridge Ltd. is a leading provider of guaranteed rent schemes in Clapham Junction , Battersea, Peckham, Elephant Castle and throughout London.
Urban Security Guards and JS Laptops Clinics
Grove Lab
Upholstery

Barnett Upholsters
Are a Professional Upholsterers and Soft Furnishing Fabricators with 30 years of experience in the industry. From the traditional to the contemporary, Barnett Upholsteries can provide an experienced comprehensive service for you or your company.
Darwin Hart
Architecture 
Christian Stuart Partnership
Community Action

Space Max
Our mission is to improve quality of life of children and families living in inadequate and/or overcrowded housing in the Borough Of Wandsworth.
Riverside Radio
Riverside Radio provides an unrivalled local news service with bulletins every 30 minutes from 7am to 10pm. Every weekday at 6pm 'Riverside Reports' is broadcast with an hour of local news on Friday nights from 6-7pm.

Wandsworth Community Empowerment Network 
A whole system approach to community care and prevention through relationships and coproduction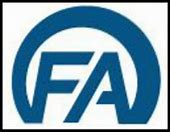 Families Anonymous
Is a world-wide fellowship of family members and friends affected by another's abuse of mind-altering substances, or related behavioural problems. FA has groups, spread throughout the country, which meet regularly. Any concerned person is encouraged to attend the meetings, even if there is only a suspicion of a problem. The Fellowship is a self-help organisation with a programme based on the 12 Steps and 12 Traditions first formulated by Alcoholics Anonymous.
Hair and Beauty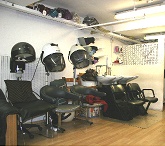 Unicare Beauty Salon
Uni‐Care specialise in hair styling and hair and scalp treatments. Uni‐Care cater for all hair styles and types for all ethnicities. Specialities include:- Weaving, Retouching, Pressing, Corn-Row & Plaits, Colouring, Highlights, Relaxing & Perms and More.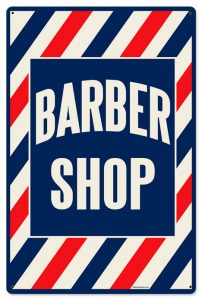 D Barbers
Mens barber shop
Music Production
Basil Isaac and Gamble
Bigfoot Multimedia
Bread Box
The Sanctuary
Francis Hylton
Lex Production
Hippo Music Studios
Nico Sabatini
QQF Chris Kibble and Gordon Smith
Swift Mastering